Next Level Racing has announced the release of the HF8 haptic feedback gaming pad. That can be used to enhance the gaming experience on any existing chair or sim racing cockpit. The pad utilizes eight individual haptic motors that are placed in the back and tight support area of the pad. It can be placed on any chair and adjusted with straps. And it can be connected to a device via USB or audio jack and a power supply.
When used on a PC. Software can be used to adjust the feedback according to the user's preference and the game being played. Feedback areas such as gear changes, acceleration, braking and engine RPM can be adjusted. On console, the pad only supports audio effects.
The HF8 is not limited to sim racing, it's also designed with first-person shooters and flight simulators in mind. Next Level Racing has acquired the technology from Realteus ForceFeel, which already existed in the market, and built upon it. The R&D team at Next Level Racing. Has improved various components such as comfort, aesthetics, internal components. The overall quality and effects, and introduced new software for more adjustability and refined effects.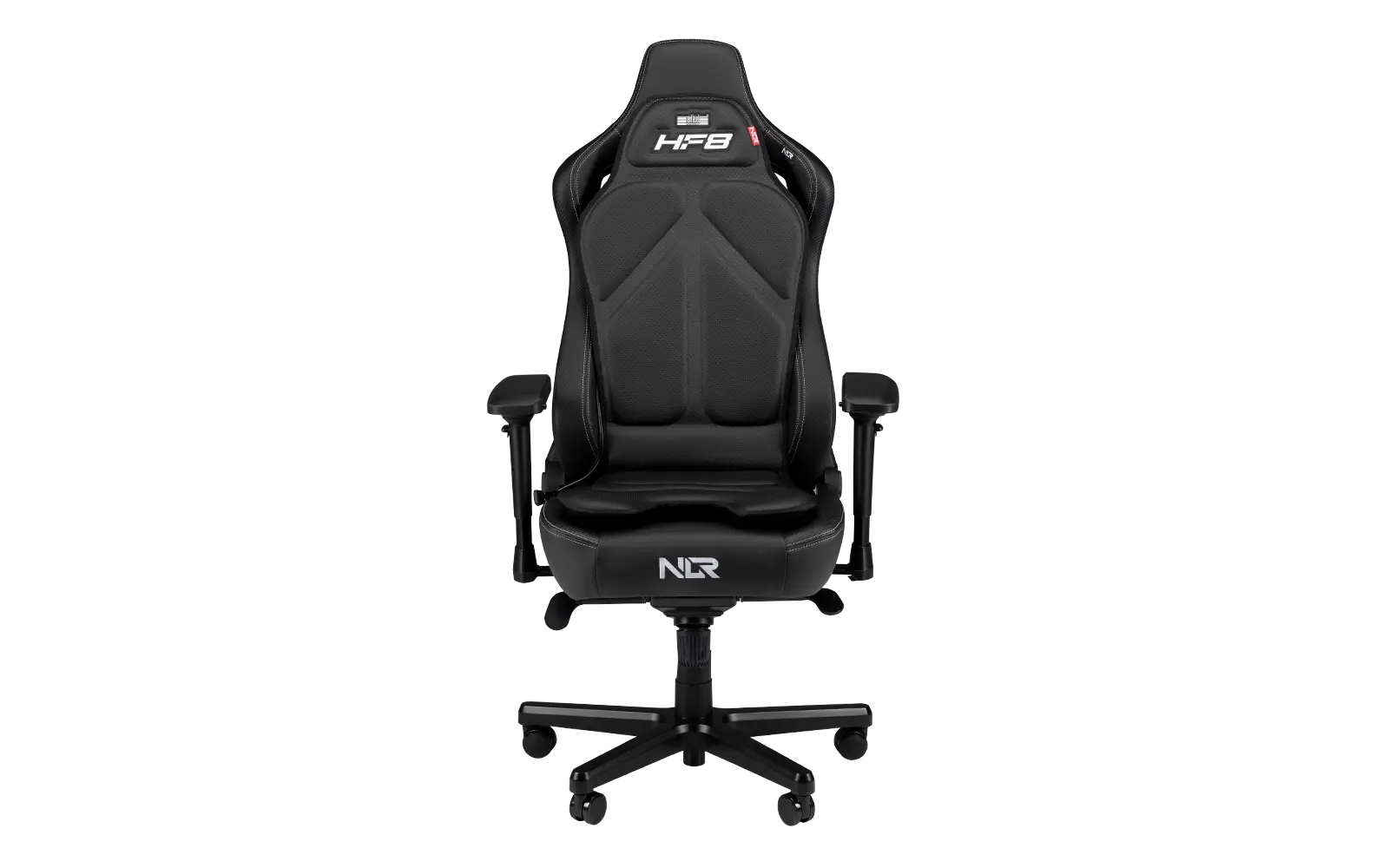 The Next Level Racing HF8 haptic feedback gaming pad will be available for purchase through global retail partners in January 2023 and will cost €249 in mainland Europe, £229 in the UK, $229 in North America and $399 in Australia.